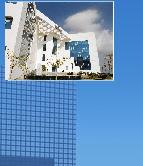 BMG Engineering Group provides a wide variety of comprehensive professional services in structural engineering for commercial and residential buildings. We offer structural engineering design services to builders, general contractors , architects and owners. We devotes great deal of attention to client's needs before we offering any solutions to our clients. We offer complete framing solutions backed by detailed calculations and professional sealed drawings.


BMG Engineering Group offers the following services: - New Structural Design. - Value Engineering. - Building Components Design. - Building Repair and Refurbishments. - Building Inspections and Certification

BMG Engineering Group offers a Varity of design methods including: - Wood Design. - Light Gauge Design. - Steel Design. - Concrete Design.